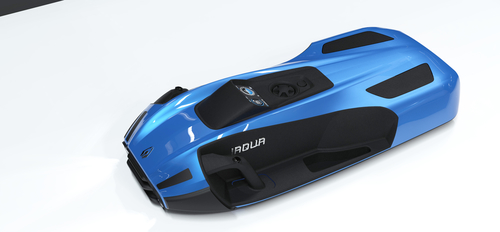 "Delivering power to weight ratios never before thought possible"


Announcing the lightest most powerful scooter in the world. At just 24kg the AquaDart Nano is effortless to move around and launch from a beach single handedly.

50% lighter than the nearest competitor
30% smaller
2 Nanos will fit into the back of a family hatchback


The patented Dual-Jet™ Technology provides up to 60% more thrust than conventional marine jet systems.

No wasted thrust
Gives power from lower revs
Lower battery usage

The AquaDart Nano comes in two models. The Nano 600 Max for speed and performance and the Nano 500 Explorer for range and endurance.



iAQUA is a multinational team of design engineers from England, Finland, India, France, Thailand and China. First and foremost our talented team are passionate creators and enthusiasts dedicated to bringing the...
Read full release