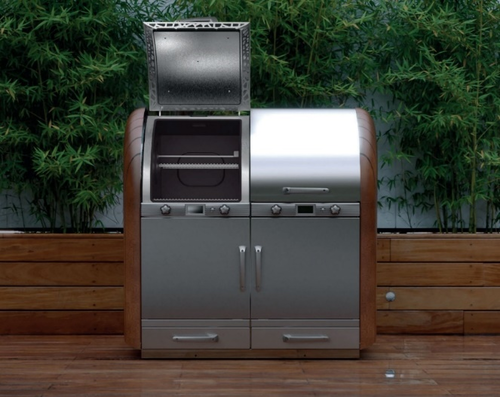 One man's vision has become a reality; the Aemyrie Igneum is here and ready to set the outdoor cooking market alight. Widely regarded as the world's most luxurious outdoor oven, the bespoke creation has now launched and is ready to be ordered with immediate effect.

Designed and constructed entirely by hand in England, Aemyrie was created in 2015 by fine food, wine and cooking aficionado Peter Walsh. He fell in love with the unique taste achieved through cooking on wood fires whilst travelling around the world seeking out new cooking inspirations. The grilling enthusiast began his quest to recreate the unique tastes which can only be achieved by cooking with smoke and flame on traditional fuels – and to bring these flavours back to Britain. 'Aemyrie' comes from the Old English word for ember.

Flavour is at the heart of an...
Read full release