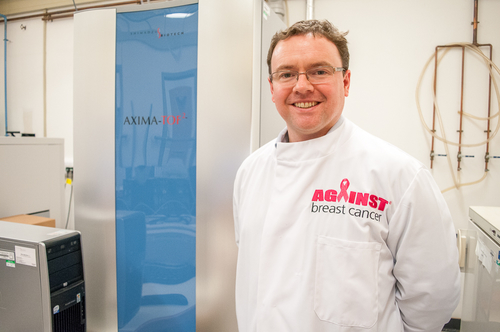 As the country adjusts to life during the Coronavirus pandemic, with public acts of appreciation for the men and women of the NHS and the hundreds of thousands who have selflessly joined the volunteer Army, we may just be witnessing the beginning of a lasting legacy to the current healthcare crisis.

In research laboratories around the world scientists have been joining the battle against the virus by lending their expertise to bring help to the most vulnerable members of society. Against Breast Cancer's lead researcher at the University of Southampton, Professor Max Crispin and his world class team are using their knowledge of glycobiology to discover how the virus manages to evade the immune system, this knowledge could help to pave the way for the development of a vaccine.

Coronavirus vaccine research

Research led by the University of Southampton has revealed the fundamental features of the SARS-CoV-2 coronavirus that causes COVID19....
Read full release