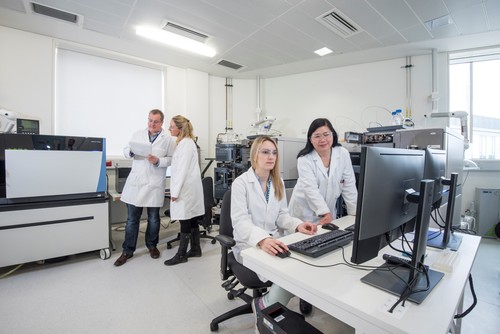 By applying the latest analytical technologies to clinical samples taken from breast cancer patients, ABC Discover represents an entirely new phase in charity Against Breast Cancer's research and aims to provide the basis for precision medicine in breast cancer.

ABC Discover has been created to improve rates of early detection and improve our understanding of the impact of diet and lifestyle on breast cancer recurrence and secondary spread. Representing a 5-year, £1,200,000 commitment, ABC Discover will be based at the University of Southampton and brings the charity's long-term research spending commitments to over £4,000,000 for the first time in its history.

Working in close collaboration with the advanced research infrastructure Against Breast Cancer already has in place at the University of Southampton, ABC Discover will be led by Dr Paul Skipp who together with his team, plan to perform deep 'molecular phenotyping' of the clinical samples.
...
Read full release