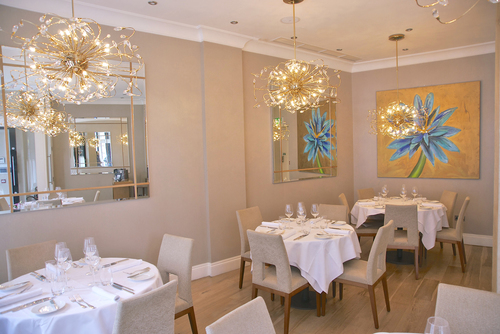 Alexandrie Restaurant
Address: 38C Kensington Church Street, London W8 4BX
Tel. 020 7937 2244

A restaurant with an iconic name has launched in London! Alexandrie Restaurant is now open in Kensington, offering fine dining from Alexandria which has been the melting pot of civilizations and flavours from antiquity to recent times.

Starters range from a traditional lentil soup, to a more modern Tiger King Prawns in delicately-flavoured crispy coating. The main dishes include vegan okra cooked in garlic and coriander, harissa-spiced poulet au pistou, and a lamb shank that has been marinated then slow-cooked to such a tender state that it melts in the mouth! The desserts include traditional Om Ali, and a mango parfait creation that some customers have called "Summer On A Plate"! Alexandrie's exquisite creations have already been acclaimed by Chaîne des Rôtisseurs and has already been awarded a Certificate of Excellence from TripAdvisor.
...
Read full release