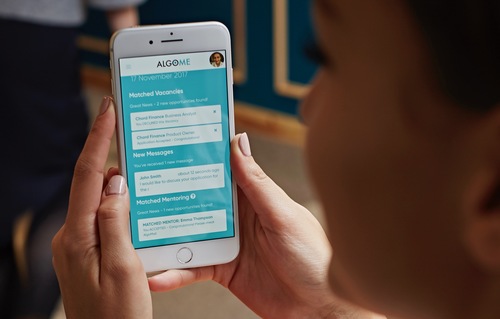 London January 19, 2017: AlgoMe, the innovative London-based start-up using intelligent technology for career development and job placement, has today announced the release of its free mobile app for Android and iOS available through Google Play and iTunes.

"It's an exciting time for us as we make our technology more widely available. Mobile is as important to us as the web platform. We launched the AlgoMe platform in July 2017 and wanted to extend to mobile as quickly as possible and ensure we're ready for 2018. The mobile app helps users conveniently manage their careers by helping them connect with a mentor or a new professional role while on the move. The app has the same great functionality and features as the web platform, and users communicate with connections using the popular AlgoMail." said Rob Carter, CEO, AlgoMe.

"There's plenty of change afoot with regulations such as MIFID II and GDPR coming in to play. Brexit is also in the minds of our...
Read full release