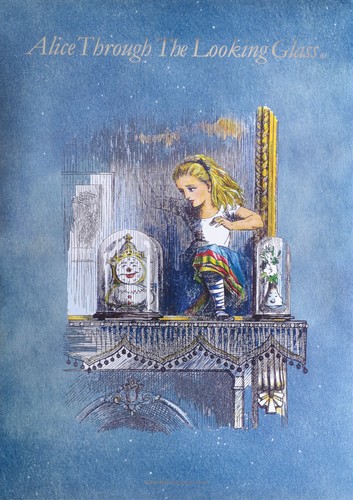 From Tuesday 31st May at 14 Cecil Court, WC2 (near Leicester Square tube)Alice Through The Looking Glass will exhibit for the first time ever Alice's actual Looking-Glass.

A chance to see yourself reflected as Alice HERSELF did
in a glass whose allure remains undiminished by the ravages of time.

A unique piece of British literary history imbued with beauty and an enduring sense of mystery.

Alice Liddell, Lewis Carroll's muse and the eponymous heroine of 'Alice's Adventures in Wonderland' & 'Through The Looking-Glass' owned this mirror for most of her life.

Its similarity to John Tenniel's original illustration is remarkable. Also on exhibition will be: Sir John Tenniel's very own 'Through The Looking-Glass' hand-painted Chessboard. This unique and important Carrollian artefact has 16 original illustrations that depict the books' main characters including Humpty Dumpty, The Red Queen, Jabberwocky and more.
...
Read full release