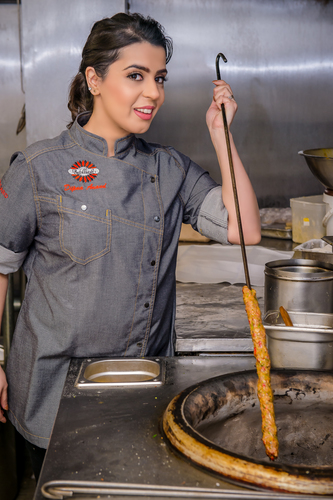 If you're partial to a chicken korma, vindaloo or balti then you're doing your tastebuds a disservice.

So claims celebrity chef Dipna Anand. To mark the start of National Curry Week (9th October to 15th October) she has revealed her top 5 dos and don'ts when ordering at an Indian restaurant and the one dish guaranteed to be made fresh daily.

And while Dipna is happy to concede that a chicken tikka masala is now a deserved curry staple on Indian restaurant menus in Britain and India, she is not so complimentary about baltis, vindaloo and kormas.

Dipna, who co-owns the award-winning Brilliant restaurant in Southall, West London, which has been praised by fellow celebrity chef Gordon Ramsay and also has the royal seal of approval – it's Prince Charles' favourite and Princess Anne and Camilla Parker Bowles have also both dined there, said: 'In my opinion the British public is now very educated about Indian food and understand the variety...
Read full release