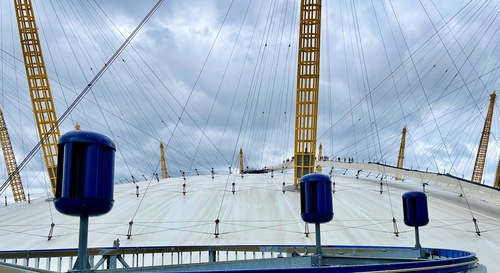 29 October 2021: The O2 in London has become the first venue in the world to install ground-breaking wind turbines. The trial which is a collaboration between AEG, Crosstree Real Estate Partners - who in partnership with AEG, own and operate Icon Outlet and the Entertainment District at The O2 – and British start-up Alpha 311, aims to support the venue's plans to achieve net zero goals.

Three of the turbines, which have been created in The O2's brand colours, have been erected on top of one of The O2's iconic cylinders, with a further seven being installed in the coming months.

Collectively, the 10 turbines could produce up to an estimated 87,600 kWhs a year, which is equivalent to the total electricity used annually by 23 British homes, providing locally-generated renewable energy to the restaurants and shops at The O2. While this is overall a small portion of venues energy needs, it's an exciting new step into the future of local and distributed...
Read full release