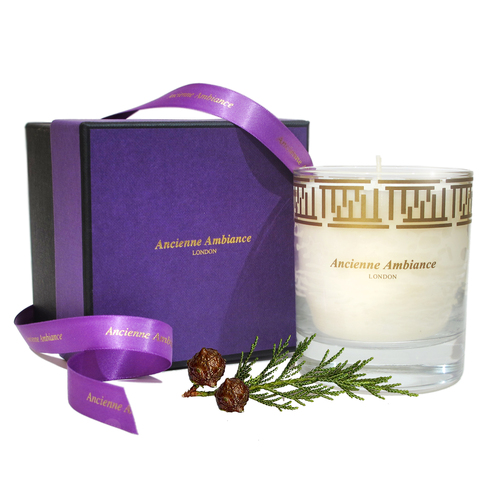 London-based luxury niche brand Ancienne Ambiance ancienneambiance.com, purveyors of superbly fragranced products inspired by ancient times, relaunch their exquisite signature scented candles for Autumn/Winter 2012. Special edition Christmas Candles will also be unveiled with the new-look. Known by the cognoscenti for producing superior quality, hand-poured luxury candles, Ancienne Ambiance's exciting developments feature new packaging and branding to their signature candles and updated fragrance formulations. Sure to impress Ancienne Ambiance's already firm following, it won't be long before the home fragrance world's best kept secret will be attracting even more.

Ancienne Ambiance Scented Candles:
As the first niche brand of its kind in the UK recreating scents from ancient recordings, Ancienne Ambiance's elegantly presented gift-boxed candles are created with the finest natural...
Read full release