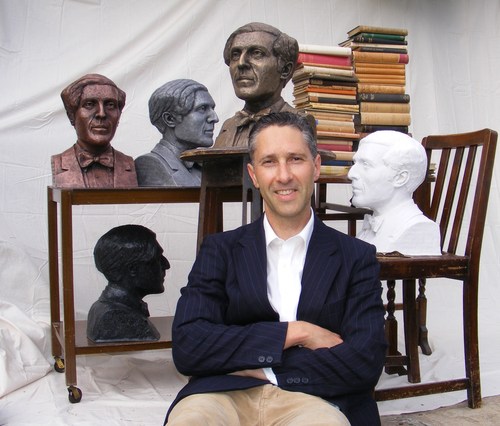 The 5 Heads of HUMBERT WOLFE (1885-1940)

Sculptures of Poet & Civil Servant Wolfe, to mark the 75th Anniversary of his death & 135th Anniversary of his birth.

Jan 5th to 19th 2015
Westminster Reference library

Private View Soiree/Drinks Reception – Mon Jan 5th 2015, 6.30 - 8.30

CONTACT ARTIST: Anthony Padgett on 0790 2342448 or at anthonydpadgett@yahoo.co.uk

Humbert Wolfe was a best-selling poet in the 1920s and 30s, in the running for Poet Laureate in 1931. He was practically a household name in the last 15 years of his life. He published over 40 books of his own poetry and prose, 10 books of literary criticism, and numerous anthologies and literary translations.

During WWI in Whitehall, Wolfe was responsible for the organisation of the supply and regulation of labour in the Ministry...
Read full release