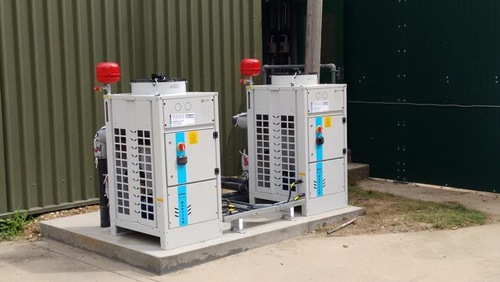 Homes across the South of England are to benefit from environmentally-friendlier drinking water in the New Year thanks to a cooling innovation being implemented by leading Hampshire/York cooling engineers at Aqua Cooling.

Aqua's new state-of-the-art Air Cooled Industrial Chiller systems are to be installed at eight water-supply processing plants across Hampshire and West Sussex after the specialist engineering company won a £500,000 GBP refurbishment contract with utilities giant Southern Water.

In the wake of a government directive issued by the Drinking Water Inspectorate (DWI) outlawing the use of chlorine in the preparation of drinking water, many commercial water suppliers have been forced to reassess their purification processes.

According to Aqua Cooling sales engineer Zak Rutledge, Aqua's ground-breaking air-cooling water chiller systems...
Read full release