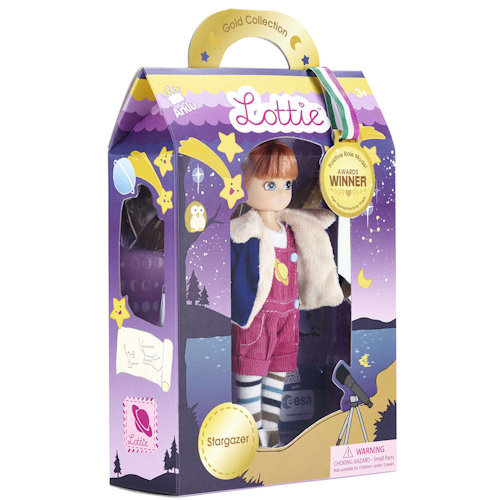 Six year old Abigail has designed Stargazer Lottie doll, who is traveling to the International Space Station with British European Space Agency astronaut Tim Peake. The Special Edition 'Gold Collection' 'Stargazer' Lottie doll is a creation of London-based toyco, Arklu, and is a collaboration with the European Space Agency, and winner of the space.com 'Little Scientist' Space Age Award at the New York Toy Fair 2015.

6 year old Abigail is the star of a short video by female filmmaker Elena Rossini about the girl who has designed the first doll to go into space. Stargazer Lottie will visit the International Space Station along with British ESA astronaut Tim Peake in December 2015, travelling ahead on board Orbital ATK's "S.S. Deke Slayton II" Cygnus cargo spacecraft.

Abigail's idea for an astronomy themed doll to help other kids learn about space was the inspiration...
Read full release