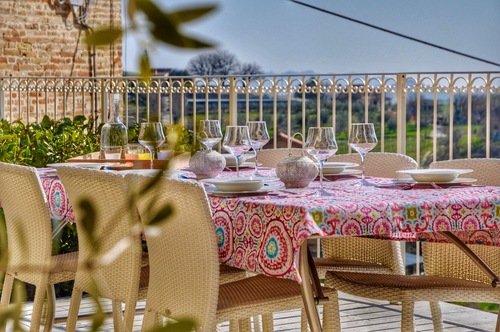 When you fall in love with Italy, you fall hard, and you fall fast. This intoxicating land can take your breath away and fill your soul with overwhelming joy, all in a solitary second. Sharon Kilby meets British-born interior designer Dawn Cavanagh-Hobbs and her husband Michael who have set up a property business in Le Marche.

Often, an Italian romance starts gently, yet very swiftly becomes an everlasting, passionate affair that envelops the mind, body and soul. This is when you experience the heartfelt desire to enjoy more and more of the dolce vita and the draw becomes simply irresistible. It's no surprise that so many people make Italy their part-time home, or at least spend many of their regular holidays here. One couple who fell head-over-heels in love with Italy not only made it their home, but also launched a thriving property business sharing their experience and expertise with other families worldwide.

British-born interior designer Dawn...
Read full release