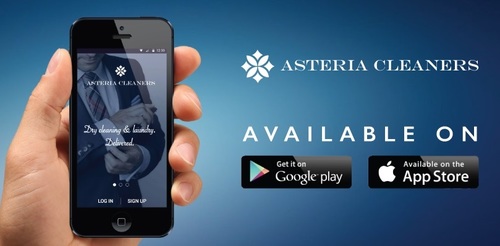 London-based Asteria Cleaners is announcing the release of its mobile application on both Android and iOS. The startup provides a high quality on-demand dry cleaning concierge service for busy Londoners.

"Habits and consumption patterns of urban people are evolving. The number of employees working more than 48 hours per week in London has increased by 21% over the last 5 years*. Work is becoming increasingly flexible in terms of hours and location, and everyone expects to benefit from the same flexibility when it comes to managing our personal life. People want to enjoy each minute of their free time. Leveraging the latest technology we are able to meet those expectations by offering an incredibly flexible and convenient premier dry cleaning and laundry service."

"People who work long hours have difficulty finding time to get to a local dry cleaners. Those who cycle to work like to have clean clothes ready when they arrive at the office in the morning....
Read full release