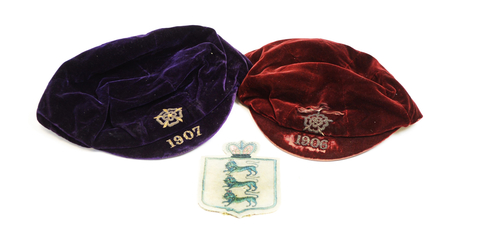 Caps and a badge once worn by the legendary Newcastle United captain and England international Colin Veitch are to be sold at auction.

Born in Heaton in 1881, Veitch captained the successful United side which won League Championships in 1905, 1907 and 1909, then the FA Cup in 1910. The team were also FA Cup finalists in 1905, 1906, 1908 and 1911, and represented England on six occasions.

Now two England football caps, from 1906 and 1907, and an England jersey badge will be sold at Anderson & Garland's upcoming Collectors' Auction on Thursday 17 December.

Veitch was lauded as one of the cornerstones of the Newcastle United's Edwardian success. Described as "a man who is the master of his job", he scored 49 goals in 322 appearances.

He played for Newcastle until the outbreak of the First World War, when he joined the British Army and reached the rank of 2nd lieutenant. After the war he returned to Newcastle as a coach and in...
Read full release