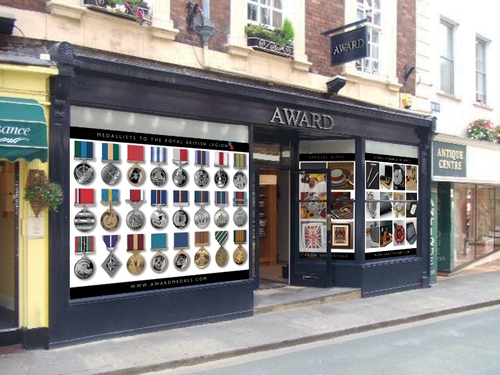 For immediate release on the 30th November 2012

Award is a mail order catalogue company based in Cressage, Shropshire. They are a specialist personalised gift shop for all occasions and one of the largest suppliers of military commemoratives.

Award are very proud to announce the new opening of their first store on Monday the 5th of November 2012, which is perfectly situated in Shrewsbury Town Centre on Princess Street. The new store will offer a selection of military commemoratives, along with an array of high quality personalised gifts for all occasions, making Award the perfect one stop shop for one and all.

Award have raised over 1,000,000 GBP as they have sponsored and issued more than twenty commemorative medals, all at the request of, or in conjunction with a bona fide veteran group or charity which benefit considerably from the proceeds of each medal issued.

The Managing Director of Award, Kevin Paton-Feaver...
Read full release