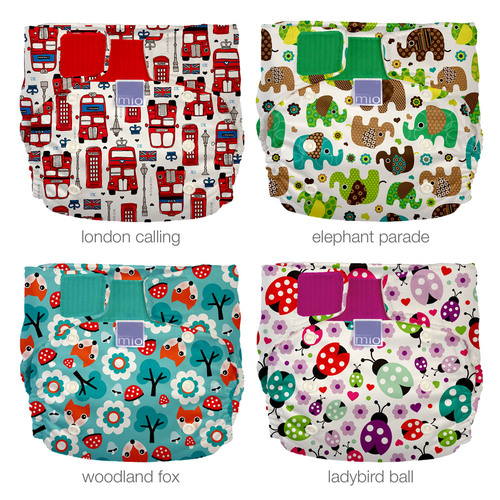 The wait is over. Bambino Mio, the most widely used reusable nappy brand in the UK are thrilled to reveal the latest designs for their multi award-winning miosolo all-in-one nappy. The new bright and playful designs which include elephant parade, london calling, woodland fox and ladybird ball are sure to keep babies bottoms looking eco-chic.

The miosolo is a simple, stylish and super soft all-in-one reusable nappy which is as easy to use as a disposable! The nappy is onesize meaning it will grow with baby from birth through to potty training eliminating the need to buy any more nappies. The miosolo has taken the nappy world by storm since its launch in 2012 and continues to increase in popularity as more and more parents are switching to reusable nappies. The miosolo has been beautifully made and benefits from a number of unique features which makes this all-in-one nappy stand out in a highly competitive market.

Feedback from parents such as "I would...
Read full release