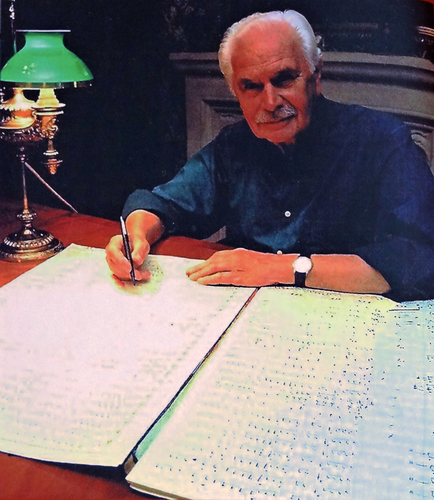 The composer whose music has illuminated the performance of stars such as Peter Sellers, George C Scott, Peter Ustinov and Maggie Smith in film and, in television Shirley Maclaine, Hugh Grant, Joanna Lumley, Gordon Jackson, etc, and whose famous TV themes have become permanently engrained in the public memory was born in Hampstead, London in 1927, studied at the Royal College of Music and served his National Service with the Coldstream Guards.

RADIO
By the age of 20, he was conducting his own orchestra on BBC radio and writing arrangements for the leading bands of the time – Ted Heath, Geraldo and Ambrose.

CINEMA
Entered the film industry in 1957, subsequently composing many scores, including the Stanley Kubrick classic, Dr Strangelove, Hedda, Tiger Bay, First Men in the Moon among others.

TELEVISION
Composed numerous memorable themes and scores for the likes of The Avengers, This Is Your Life, Animal Magic, Whicker's...
Read full release