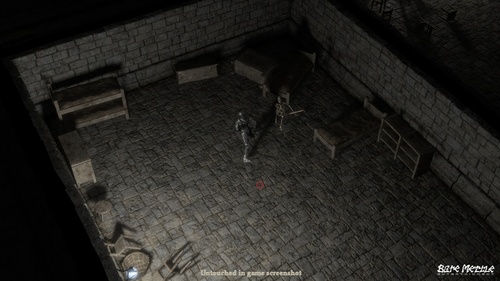 BARE METTLE ENTERTAINMENT LAUNCHES KICKSTARTER PROJECT TO REVOLUTIONISE THE ROLE PLAYING GAME GENRE

Start-up Game Developer Reveals Sui Generis, a Visually Stunning, Medieval Inspired Role Playing Game (RPG) Featuring Ground Breaking Technology and Innovative Gameplay

LONDON, UK – November 8, 2012 – Bare Mettle Entertainment, a start-up game developer seeking to revolutionise the RPG genre, recently launched a Kickstarter campaign to fund development of Sui Generis, an open world RPG set in a dark, medieval world pervaded by intrigue and treachery. Featuring rich, immersive gameplay with ground breaking physics-driven animation, Sui Generis seeks to capture players' imaginations and set a new standard for the RPG genre.

Launching one of Kickstarter's inaugural UK projects, Bare Mettle is seeking to raise GBP 150,000 to complete Sui Generis. Backers can secure a digital copy of the game on release for as little as GBP 10. Further details...
Read full release