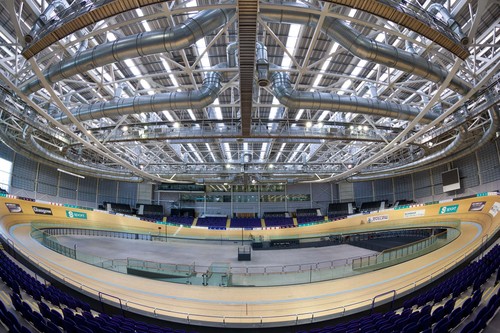 The Chris Hoy Velodrome in Glasgow is one of the biggest sport facilities of its type in Europe and was most recently used for the Commonwealth Games. Barnshaws Metal Bending, the World's largest steel bending company worked alongside Severfield, the UK's premier structural steel company, on the vital elements of the roof construction for this prestigious project.

The principal strength of the roof structure is derived from two pairs of unusual primary trusses. Each is formed from a 10m wide x 3.4m deep x 93m long fully braced box girder. The tendons, incorporated into the lower half of the trusses were curved by Barnshaws from 23m long, 9 tonne I-sections.

Severfield, Lostock had to identify a strategy which enabled each of the primary trusses, with their curved tendons, to be delivered to site in transportable lengths. These trusses needed to be quickly assembled, erected and be immediately self-supporting for their temporary loadings over the 93m...
Read full release