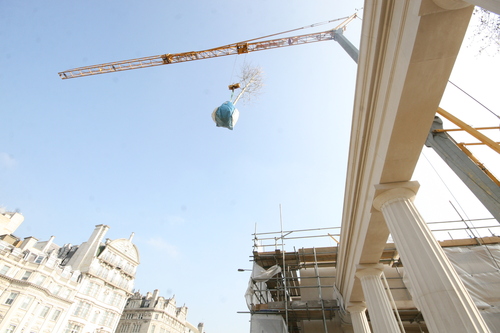 A Memorial in London's Green Park to honour the 55,573 men of Bomber Command who lost their lives in World War II, is now under construction and is due to be completed in time for a Dedication and Unveiling on Thursday 28th June 2012 (www.bombercommand.com).

As the Memorial nears completion, the substantial new landscaping to complement its setting on the edge of Green Park has started with the planting of two magnificent nine metre tall semi-mature London plane trees framing the facade onto Piccadilly. In keeping with the setting, they were 'flown' into position using the temporary site crane, with passing members of the public noting how appropriate the species, plane, was for the circumstances!

Top UK tree consultant, Jeremy...
Read full release