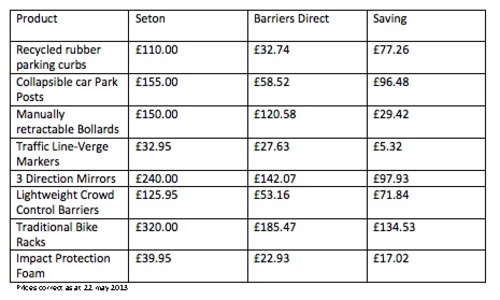 Press Release
May 22 2013

The Death of the Catalogue:
how e-commerce changed the construction, safety and security industries.

Do companies that still produce catalogues for both the construction industry and in the workplace really think they can get away with their highly inflated prices?

Surely the time when customers were once convinced to purchase goods from catalogues by an added incentive of a free gift (biscuits, car care kit camera or similar) has passed. Consumers are now savvy enough to realise that these old methods are just bad value and do not offer the best prices.

Comparisons by market leader Barriers Direct show that massive savings can be made by purchasing on line with them, while still getting the same high quality products.

Janine Carhart, MD from Barriers Direct asked "How expensive does a...
Read full release