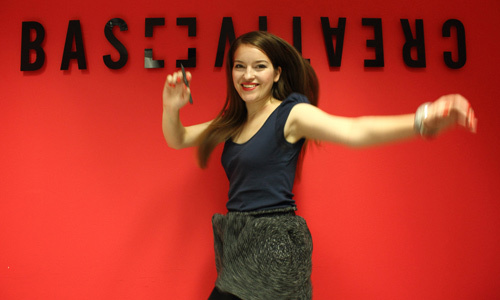 London based web design agency, Base Creative are always looking to stretch our creative muscles which is why this autumn they've recruited multi-award winning designer Lizzie Mary Cullen to lead us in an intense kind of social media experiment.

Starting on Wednesday 23rd November at 1pm, for an incredible 48 hours, Lizzie will be drawing non-stop on the Base Creative studio wall. The idea is to create a story illustrated on the wall, drawn purely from tweets sent in.

Each tweet could be a line of a story or a full sentence. As along as they use the hash tag #Drawmystory, they will be considered for the wall illustration. They're encouraging everyone, from all over the globe, to get involved.

Draw My Story is based on the old game 'fold over stories' when each person writes a line of a story and passes it on, resulting in a random, poignant, funny, dark and whimsical, meandering story. Twitter users don't have to follow on from the...
Read full release