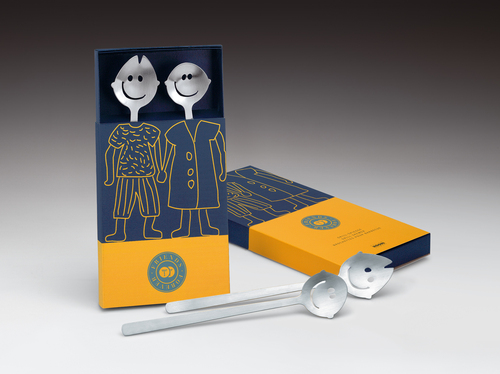 June 2007

Put a Smile in your Kitchen!

Many kitchen utensils will work well, but how many actually bring a smile to your face? Well, the new Hogri range does exactly that. Whether you have burnt the sauce, over cooked the meringue or set fire to the frying pan, every utensil in the Hogri range features a cheerful facial expression to put a smile back on your face.

The new range is available in the UK for the first time with many of the items featuring high quality funky packaging that makes them perfect as a gift, or for permanent storage. The first releases from the new range include some of the most popular items as well as those with a summer theme. For example, how about a set of cheerful Salad Servers featuring a happy couple who are as good together as they are apart?

Or why not ensure that your cheese, whether it is Emmental, Brie or Cheddar, is sliced to perfection with a cool cheese knife that is guaranteed...
Read full release