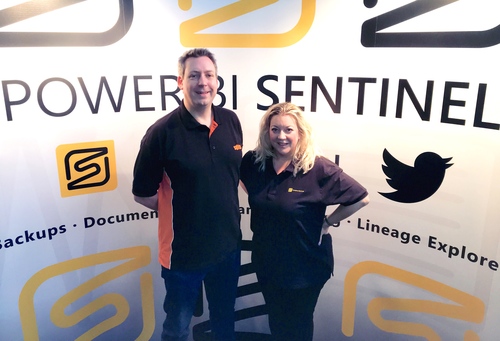 A leading UK innovator in business intelligence solutions is targeting a global market of more than five million users with the launch of a new software service aimed at bolstering corporate security.

Power BI Sentinel has been officially launched at SQLBits – the largest four-day Microsoft data conference ((Feb 27 – March 2)) to be held outside of the USA – by Shropshire-based data expert Alex Whittles and his team.

The new software has been designed to provide additional benefits to businesses using Microsoft's analytical tool Power BI by providing secure document back-up, change tracking, documentation and data lineage analysis.

Alex, who is a Microsoft MVP (Most Valuable Professional) and founder of big data company Purple Frog Systems in Telford, has spent the last six months developing the new software.

He said: "I've had this idea going round and round in my head for about 10 years so I'm absolutely delighted to...
Read full release