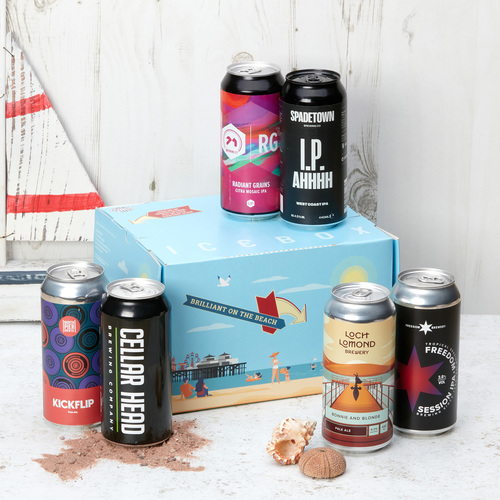 The Best of British Beer Icebox is here to revolutionise summer craft beer enjoyment. Icebox is reusable and recyclable and keeps your cans at the perfect drinking temperature.
At the heart of the Craft Beer Icebox is an innovative reusable and recyclable cardboard ice bucket. Crafted from sturdy, eco-friendly materials, Icebox offers the perfect solution to keeping your beers refreshingly cool for hours.
Fantastic at a festival, brilliant on the beach, great in the garden and perfect for the park, Icebox comes with 6 x 440ml cans of craft beer from some of our favourite independent British breweries and can be used again and again, reducing waste.
All you need to do is remove the top, pop in some ice and you are good to go. When you're finished, empty out any water out and flatten the box and it's ready for next time, no need to wander around with a bulky plastic chiller.
For more information about the Best of British Beer Icebox and to request your...
Read full release