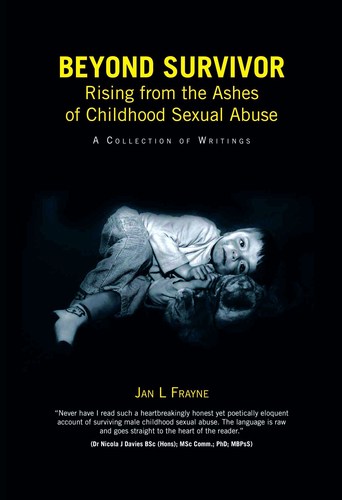 Jan L Frayne wants men to know there is no shame in admitting they suffered abuse.

According to the National Society for the Prevention of Cruelty to Children, 17,727 sexual crimes against children under 16 were recorded in England and Wales in 2010-11. Timed to coincide with the U.S Child Abuse and Awareness month in April, author Jan L Frayne offers readers his poetic memoir Beyond Survivor – Rising from the Ashes of Childhood Sexual Abuse: A Collection of Writings (published by AuthorHouse).

In Beyond Survivor Frayne, who boasts Welsh Poet Dylan Thomas in his ancestry, offers his own history, hoping to help other victims of abuse find the courage and strength to seek help to triumph over it, and to increase...
Read full release