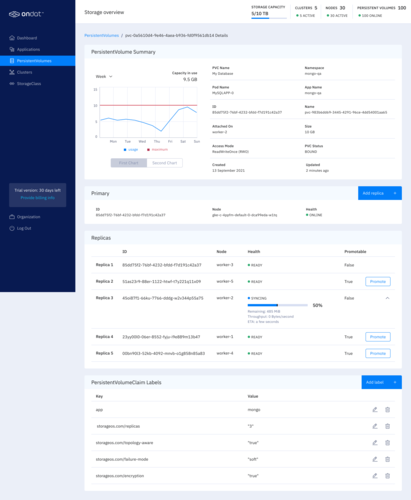 Ondat, the leading Kubernetes-native storage platform provider, today announced the beta launch of a new, first-of-its-kind SaaS platform to allow customers to easily deploy and manage stateful Kubernetes applications with persistent data volumes.

The Ondat SaaS platform provides operators with a holistic view of their Kubernetes and data resources enabling them to manage those from one place. In addition, now it is possible for customers to deploy their own database-as-a-service (DBaaS) to their users.

"As more stateful workloads migrate to Kubernetes environments, access to enterprise-grade data services are essential for success. Access to persistent data volumes and ability to deploy database as a service in a self-service way empowers developers and ensures stability, security and robustness of containers at scale," said Archana Venkatraman, associate research director - cloud data...
Read full release