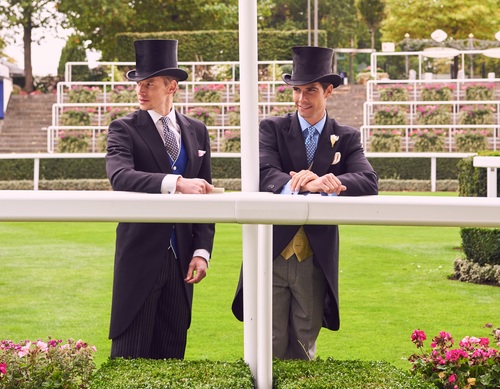 OLIVER BROWN SALES HIT £1,000,000 FOR THE MONTH, AHEAD OF ROYAL ASCOT

- Sales boom accredited to world's most prestigious race meeting Royal Ascot

- Influx of European customers for corporate entertaining

- Nationals from the Emirate States and Australia visit Oliver Brown for Royal Ascot attire

- Record sales with takings up 25% from last year

Oliver Brown is proud of its racing connections and believes this to be a contributing factor to the recent boost in sales. As an Official Licensee to Royal Ascot, Kristian Ferner Robson has created a capsule Royal Ascot collection of accessories on sale in-store, online and within the Ascot Shops. Oliver Brown will be present within the Royal Enclosure and Queen Anne Enclosure for all five days of Royal Ascot. Not to mention featuring within the Cedar Tree and Parade Ring Shops for the remainder of the Flat season. You can find Oliver Brown top hats and morningwear...
Read full release