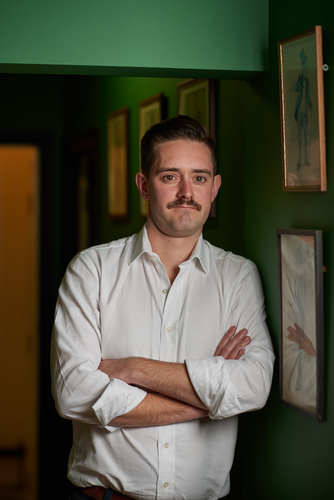 Founder of the UK's first and only Gentleman's pedicure room discusses the change from cutting deals in finance to clipping toenails in his first venture

Aldwyn Boscawen founded his eponymous brand at the age of 28 after becoming one the country's few male pedicurists and following a career in the financial sector.

As an Old Etonian, it is not what you may say is a stereotypical path. Aldwyn went on to study Surveying at the Royal Agricultural College and during this time, Aldwyn had his first introduction to dancing feet with a role building dancefloors and staging. Despite a steady income, Aldwyn had his sights set on a career in the finance sector and after graduating, landed a role in currency broking and later, futures trading. Aldwyn's end goal was to enter the world of wealth management, and after finishing his CISI exams, the only job he was offered was in a regional office in Truro!

By chance, Aldwyn was introduced to Andrew...
Read full release