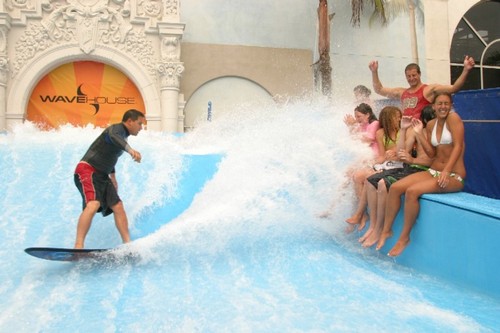 The UK's first 'Flow House' is to open early next year in North Bedfordshire. Bodyflight, the indoor skydiving wind tunnel in Bedford, has announced their plans to open the 'sheet wave attraction' before Easter next year.

Flow House Bedford, as the attraction will be known, features a double Flow Rider, cafe, bar and retail outlet. "Bodyflight is so proud to announce we will be opening the UK's first Flow House next year" says centre owner Paul Mayer. "This is a really exciting attraction that will appeal to surfers, skaters and complete beginners alike. We are working in conjunction with the American company Waveloch – manufacturers of the fantastic Flow Rider facilities"

The artificially generated wave will give landlocked surfers the chance to practice their skills without having to travel to the coast. There...
Read full release