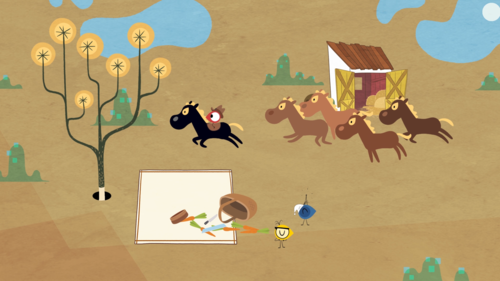 (21st September 2021 - London) The Media Pioneers (TMP), the London-based distributor specialising in kids and feature film content, today announces a pre-sale to TF1 for a unique animation series based on the works of Spanish painter, Joan Miro. 

'Mironins' (26 x 7') is an adventure-filled animation series starring three tiny paint drops -  Ro, Low and Blu - who have escaped from one of Joan Miro's paintings, to explore the museum where they live. The series is a 2D, non-dialogue animation with a unique mix of music, art and comedy aimed at kids.

TF1 has acquired the series as a pre-sale for its kids channel Tfoumax, joining an international line up of broadcasters airing the show in 2021, including RTVE's Clan for Spain, TVC's Super 3 for Catalonia and VRT's Ketnet, the Flemish kids platform in Belgium.

Maggie Liang, Managing Director at TMP said; "We are delighted to distribute 'Mironins' in EMEA and APAC. It is a unique concept in the...
Read full release