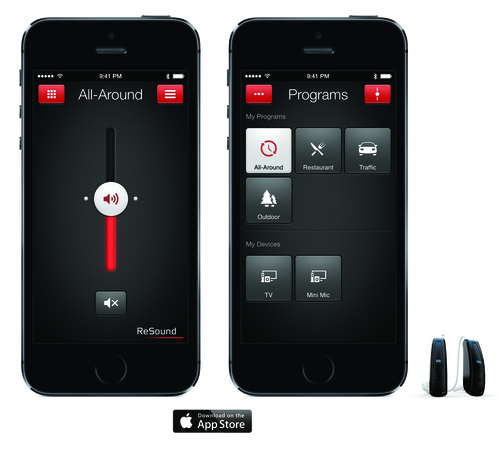 Apple's proprietary wireless streaming technology is being utilised by ReSound LiNX™ to allow users to control their hearing aid and stream audio directly from an iPhone, iPad or iPod touch. ReSound has also developed an app letting the wearer directly control their hearing aid as never before. This Made for iPhone hearing aid is now available in the UK.

Via the app the hearing aid's settings can be modified through the iPhone or iPad. Wearers can adjust volume, treble, bass etc to suit specific environments – their local restaurant, café, sports stadium, the office, at home – and ReSound Smart app's 'geo-tagging' feature will remember these adjustments when they return to that location. It knows where you are and what you require.

Phone calls are streamed direct to the hearing aid – so there are no distractions or background noise. If the wearer is using their iPhone or iPod touch to find their way around then the turn-by-turn directions also come...
Read full release