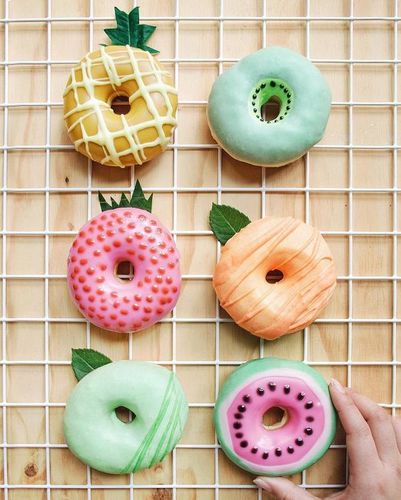 NATIONAL DOUGHNUT WEEK 6TH – 13TH MAY 2017

The most delicious week of the year is fast approaching as the nation goes crazy for National Doughnut Week.

The week of fundraising has been running for 26 years, after being launched in 1991 by independent baker, Christopher Freeman. To get involved in the fun, simply purchase a delicious doughnut from a participating baker to raise money for The Children's Trust, the UK's leading charity for children with brain injury.

Last year £22,783 was raised for the charity, with the help of 394 bakers, cafes and shops.
To prepare for you for the excitement, CSM has shared some its favourite crazy doughnut trends this year:

1. DOUGHNICORNS – Unicorn food is taking the nation by storm, with glitter, sprinkles and all things fantastical. These cute mythical doughnuts from @caperucitacupcakes are beautiful!

2. BOTANICAL INFUSIONS – 2017 is proving that savoury herbs and...
Read full release