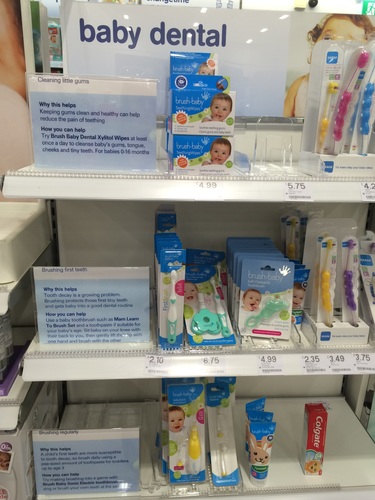 A mum who designed and developed a Chewable Toothbrush to look after her daughter's teeth, is now empowering other parents to look after their child's dental health. Brush-Baby has launched a range of dental-care products specifically designed for babies, toddlers and children, within their new Baby Dental section in 230 Boots Stores in the UK and Ireland.

As part of their initiative to reduce tooth decay in children and encourage good dental habits early, Brush-Baby's founder and creator of the Chewable Toothbrush, Dominique Tillen, has developed a series of advanced dentist-endorsed products. These include Teething Wipes™, BabySonic® and FlossBrush, that care for young children's growing dental and teething needs.

Commenting on Brush-Baby's recent launch, Dominique Tillen, MD, said: "Dental care mainly starts at home, often before the child has been seen by a dental professional, leaving mums wondering what to do. Our range of easy-to-use products...
Read full release