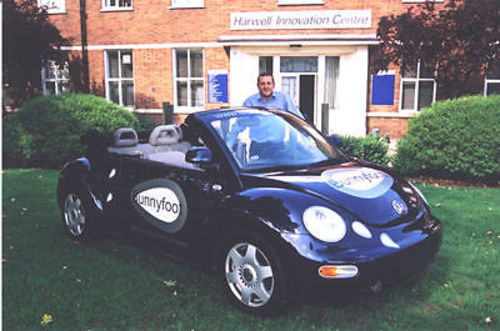 What is believed to be the world's first internet enabled car - dating back to November 2000 went on sale today on eBay.co.uk. It's creator Robert Stevens said "It's a chance to own a piece of internet history." The VW Beetle soft top was used to promote the importance of good UX when creating digital experiences.

Proof that the car was connected to the internet and delivering content can be seen in an interview with Sarah Campbell of the BBC in December 2000: https://www.youtube.com/watch?v=kgyYm0TpHH4

eBay listing: http://www.ebay.co.uk/itm/-/201245014363?roken=cUgayN
...
Read full release