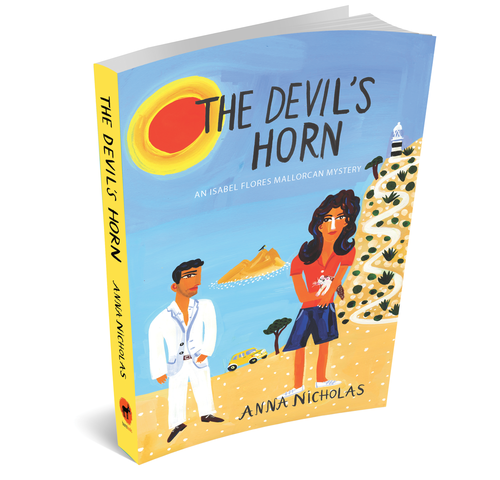 The Devil's Horn, the first in a gentle crime series by Anna Nicholas, the most prolific author writing about Mallorca today, introduces 33-year-old Isabel Flores Montserrat, an eccentric, fearless, lateral thinking sleuth who keeps a pet ferret and is addicted to sunflower seeds, Chupa Chups lollies – and calories.

Unlike many female leads in popular British crime fiction today, Isabel is happy and balanced. She loves her family and community, and her pampered hens. Best of all, she doesn't have any hang-ups.

She lives in a mountain village in the idyllic northwest of Mallorca and indulges in good food and wine and goes swimming in the Mediterranean Sea at 6am every morning. Isabel eschews diets, self pity and doesn't suffer fools. She's not interested in fashion, time, social media or trending. Isabel's world is all about the good life and living for the moment.

A former detective, Isabel has turned her back on her old life to run her...
Read full release