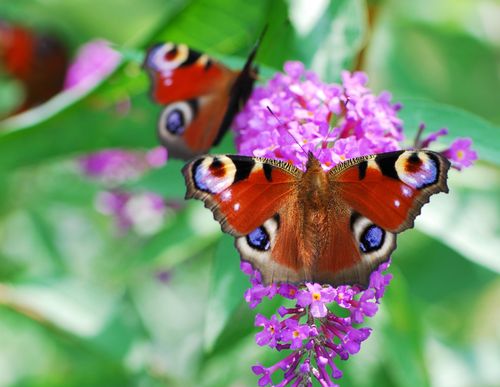 With an ever growing awareness of our declining Flora & Fauna, interest in conservation and attracting wildlife into our gardens is becoming more popular. Loss of habitat in the wild has caused a decline in our native butterfly species. Providing a predator free environment for native butterflies local to the area, which can then be released, will help boost the UK population.

Encouraging butterflies to breed in a garden is a tricky prospect; female butterflies can be very picky. A netted outdoor structure planted with Nectar Source and Caterpillar Food plants will enable native butterflies to breed in their natural habitat without the added danger of predators eating their pupae.

If you do not have room for an outdoor structure, getting butterflies into your garden is the first step, getting them to stay and breed and therefore build up the declining numbers is the second and important one. Butterfly gardens do not have to look messy or unstructured;...
Read full release