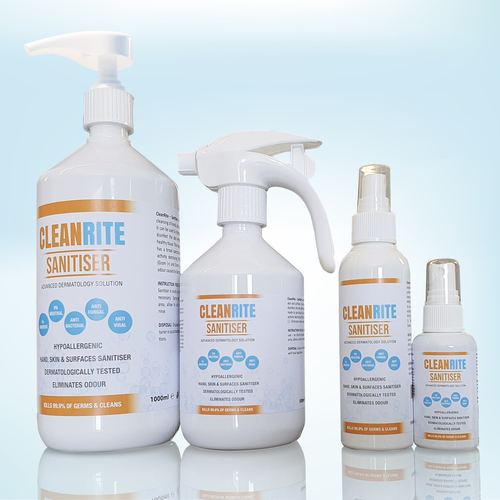 CleanRite sanitisers, a new dermatologically advanced solution to keeping surfaces and hands guarded against COVID-19 is launching in the UK in April 2021. CleanRite is a new generation disinfectant range to ensure surfaces, the air in public areas such as schools and workplaces, as well as hands - are all protected from the SARS-CoV-2 virus.

The 'wonder' of Hypochlorous

The CleanRite range of sanitising products are Hypochlorous-based (HOCl) which is an anti-viral, anti-fungal, anti-bacterial solution, proven to kill 99.9% of germs on contact. Specifically, Hypochlorous has been proven effective against SARS-CoV-2 in an independent lab test carried out by Richard Stanton, a Reader in Division of Infection & Immunity at the School of Medicine at Cardiff University. Fully regulated and child-friendly, CleanRite, which dries quickly and leaves no sticky residue, is perfect for use in schools - as well as being dermatologically tested and suitable for...
Read full release