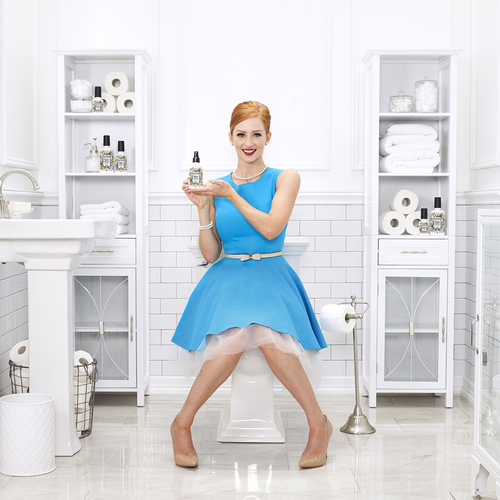 We know that Brits are resistant to talk about bathroom habits, which makes sense as according to research, over half of us are too scared to poop at work. Well now, we don't have to be.

Poo-Pourri is the internationally known, category innovating start-up success that is changing the way we think about something that is natural to all of us. Founded by entrepreneur Suzy Batiz in 2007, the original Before-You-Go Toilet Spray, Poo~Pourri stops bathroom odour before it begins.

It all started at a dinner party, with a conversation on whether bathroom odours could be trapped when Suzy's "ALIVE IDEA" for Poo-Pourri came to her. Suzy worked with essential oils as a hobby for many years and could visualise the malodor fighting oils floating on the water's surface, trapping smells underneath. Poo~Pourri was born!

Poo~Pourri is a true innovator of it's time, using a unique blend of natural essential oils and compounds to absorb any unpleasant...
Read full release