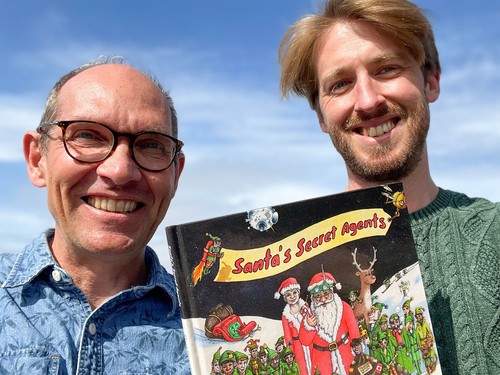 - This year-round tale will be the perfect kids stocking filler

Bristol, UK, 6th October 2021 – Two Bristol-born authors, Steve Gunning and Chris Wheeler are today celebrating the publication of their new Children's picture book, 'Santa's Secret Agents' aimed at kids aged 5 to 10. According to its publisher Carraway, the charming wit, delightful verse and captivating illustrations will be popular with children and parents who are excited to explore the hidden and magical world of Santa Claus (a.k.a Double Ho 7) and his all-seeing elves.

What if "Santa can see through the sunroof" was the initial idea that started Chris Wheeler and his friend Steve Gunning on a journey to co-write their debut festive Children's tale. The book that makes an ideal Christmas gift invites children and grown-ups...
Read full release