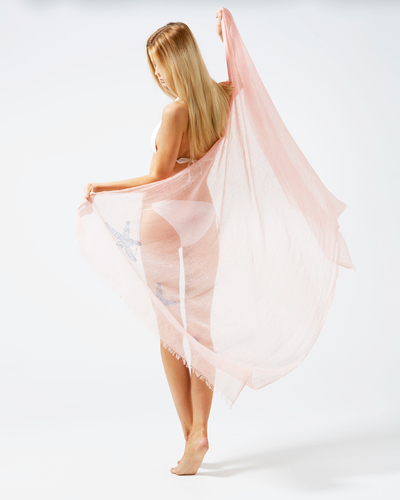 We are pleased to announce the launch of our new crystal embellished SUMMER BEACH SCARVES starting from April 2017.

"Our new summer scarves are perfect, sparkling beach accessories. Light as a feather, yet highly versatile they can be worn as beach wrap, cover-up, sarong, scarf or bandana," company director Tina Awtani says.

The scarves are made of 100% super fine eco cotton from fair trade suppliers. Hand-finished in the UK, each scarf features top quality, sparkling starfish crystal embellishments. Measuring approx. 100x180 cm with a weight of only 70 grams, each model easily fits into the smallest travel bag. Available in four colour choices.

The new summer scarves are available in selected boutiques nationwide and online at Cashmere Rebel.


Cashmere Rebel London is an emerging accessory brand specialising in cutting edge,...
Read full release