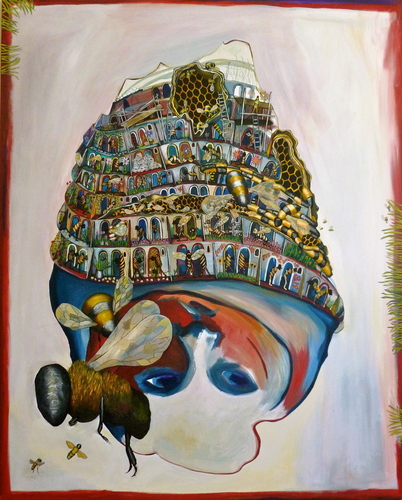 5th - 9th October, 2011
Private View 4th October 6pm till 9.30

On the 4th October, the Roa gallery will preview Celina Teague's solo exhibition, My Bunny is Full of Teeth and Other Stories. Teague's paintings are a hallucinatory journey into a strange existence that imagines the under-side, the other-side, the unknown and foreign side of what the artist perceives to be there.

In Teague's paintings gorillas are revered romantics, people eat themselves thin and women give birth to fully-fledged porn stars. Like Gregor Samsa in Kafka's Metamorphosis, the heroes find themselves morphing into something alien. The body - decomposed, violated, chopped up or pumped up - is the hero of the story, the glorious protagonist captured in a moment-in-time amid the multi-layered narratives of our collective lives....
Read full release