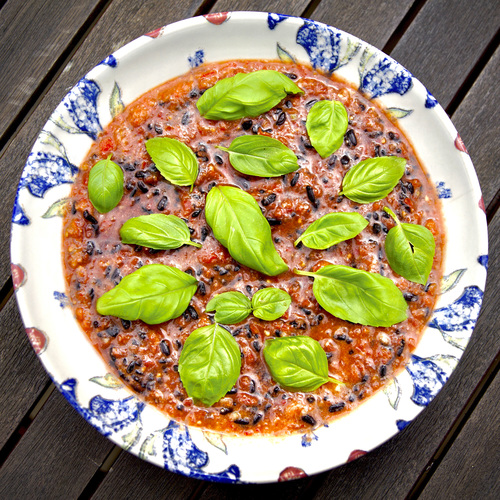 "Polyphenols and carotenoids are your skin and blood vessels' best friends and this simple dish is packed with these wonderful plant nutrients. Plus it is ideal as a refreshing lunch on a hot summer day", says LipoTherapeia's nutritionist and natural skincare expert Georgios Tzenichristos, who suggests 'Gazpacho, black rice and basil' as the perfect lunchtime dish this summer.

Gazpacho is a cool summer salad-soup originating in Spain, while black rice is a hybrid Italian/Thai rice originating in Italy.

The combination brings together the refreshing fragrant goodness of tomatoes, cucumbers and red bell peppers, the rich-tasting aromatic complex carbs of black rice and the sweet-scented essential oils of basil.

"Nutritionally speaking, this meal brings on the table...
Read full release