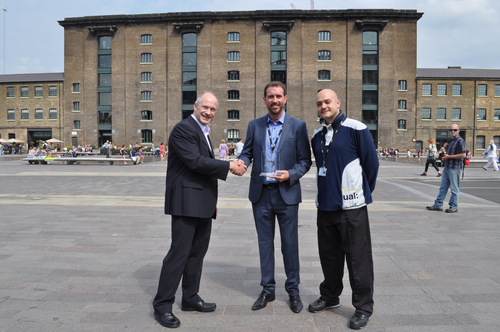 University of the Arts London delivers 20,000 items without loss

London, 09:00, September 2, 2016 – University of the Arts London has been awarded a Tracking Excellence award by Channel and Mobile Solutions. The award was presented to Emlyn Foody (Facilities Manager) who headed up the mailroom team who managed to deliver over 20,000 parcels to staff and students in its flagship site Granary Building without a single item being unaccounted for.

Mike Bowen (Director) – "We provide Mailroom Tracking Systems to many clients which are great tools to help ensure all items are accounted for and delivered on time. However, it is always the combination of a well-run team of people and a good system that achieves the best results. Delivering 20,000 items without a single loss, is a fantastic achievement and I delighted to present our Tracking Excellence award to Emlyn and his team."

Emlyn Foody (Facilities Manager) - "We introduced DeliveryPoD...
Read full release