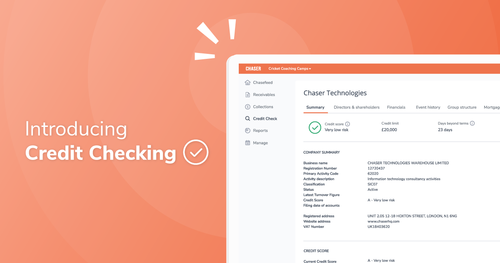 The new functionality allows users in the UK to access real-time insights on a company's credit history such as their credit score, credit limits and company financials.

Chaser, the credit control automation platform and service provider, today unveiled a new credit checking feature that helps businesses learn more about their customers' payment behaviours and helps them make more informed decisions on who they choose to do business with. The feature is part of the company's complete suite of tools to help businesses better manage their customer relationships, providing them with the insights they need to support business growth.

Credit checking is one of the most important aspects in a credit control process. When onboarding new customers, having the right information at the right time makes the whole engagement more transparent and predictable. This sets up the customer relationship...
Read full release