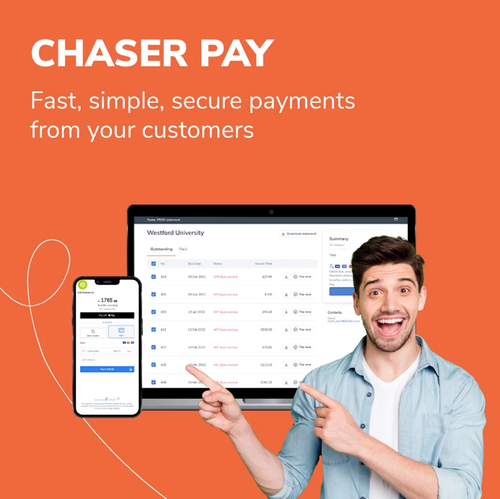 Chaser, the global accounts receivables software launched Chaser Pay. This innovative payment solution is seamlessly integrated within Chaser's accounts receivable software, making it simple, secure, and efficient for businesses of all sizes to process payments. Using Chaser Pay, businesses can process payments, receive funds for overdue invoices, and reconcile transactions.

Chaser Pay simplifies the payment process and provides a seamless experience for users, enabling them to focus on getting their invoices paid and reducing their days sales outstanding in difficult economic conditions.

Chaser Pay offers a wide range of benefits for users including:

- Quick and easy onboarding
- Support for multiple payment methods including debit cards, credit cards, and open banking
- Advanced security features
- Automated invoice reconciliation
-...
Read full release