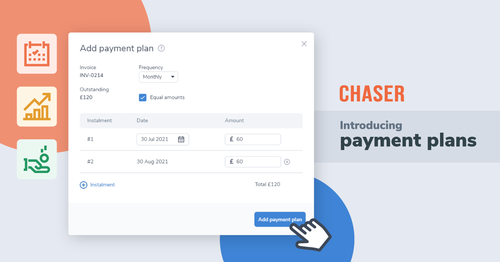 LONDON, 2 June 2021 -- Chaser, the global credit control automation platform and service provider, today introduced a payment plan feature within the application that allows users to create payment instalment plans for their customers, and automatically chase these instalments over intervals that they schedule.

Large invoices often serve as a deterrent to customers clearing their balances quickly as they could struggle with cash flow themselves. With Chaser's new payment plan feature, users can give their customers the chance to break up their invoices into smaller, easier to manage instalments.

The payment frequency of the payment plan can be weekly, bi-weekly, monthly, and yearly and it will determine the due dates for each instalment. The amounts are automatically split evenly, but users can choose to make adjustments based on their preferences. After users have added a payment...
Read full release