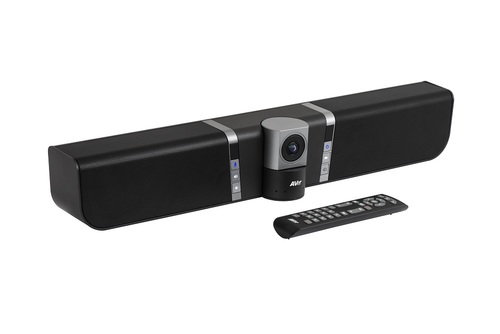 All in one USB 4K UHD smart huddle room camera/audio for painless conferencing

Leading AV manufacturer AVer announces the launch of the VB342+ conferencing system which makes group video calls more efficient, delivering exceptional audio and video quality for enterprises. A huddle room, or small conference space needs good video quality to have clear view on the discussion subjects, a wide view angle to accommodate all attendees on the screen, plus easy installation. The VB342+ includes SmartFrame and SmartSpeaker proprietary AVer AI (artificial intelligence), True WDR (wide dynamic range), and 120° field of vision (FOV) providing the smoothest of conferencing experiences in small spaces.

AVer SmartFrame. The VB342+ automatically frames all meeting participants, adjusting camera zoom, pan and focus to quickly fit everyone on-screen without overreacting to peripheral movement.

SmartSpeaker Instantly Identifies Speakers. Highly sensitive...
Read full release