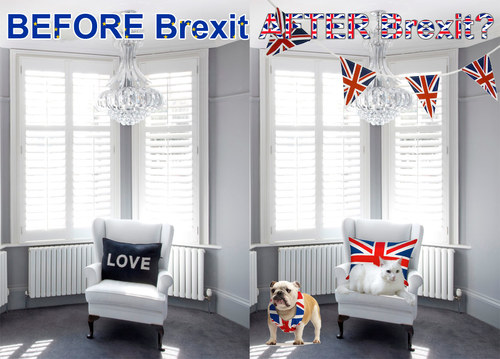 Post Brexit interior design in the UK

With the UK government serving Article 50 on the 29 March 2017, we wonder if will it will be compulsory for UK home-improvement companies and interior design related companies to only produce red white and blue nationalistic interior design products? Will this be the way forward once Britain is detached from our European neighbours? Will companies who jump on the bandwagon thrive and companies who continue to embrace Europe fail, shunned by a new separatist shopper who revels in leaving the union?

Post Brexit colours for the interior industry

Let us start off by saying that we love Britain, we love working with the public and we love the idea that Cheap Shutters can have a positive impact on people's lives and their home environment. The thing is, we love dealing with people wherever they are from, whatever their cultural...
Read full release