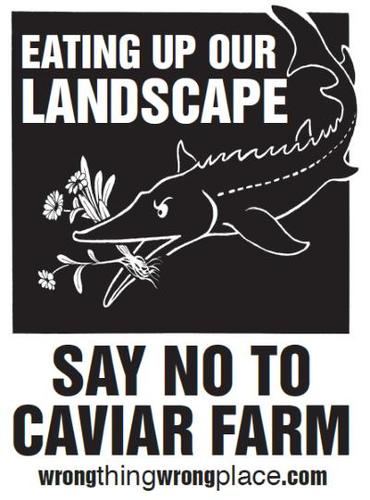 Overwhelming Rejection of Caviar Farm Plans from Local Residents

Is Caviar Ken's Campaign Crumbling?

East Chiltington, Lewes, UK - September 28, 2016 - Local residents have made clear to the Lewes District Council (LDC) the strength of their opposition to a planning application for a sturgeon farm, caviar processing plant and a dwelling on a greenfield site in East Chiltington near Lewes, a quiet rural hamlet close to the South Downs National Park in East Sussex which is home to about 180 families.

'As of yesterday evening the Lewes District Council planning website showed that 104 individuals had registered their formal objection to this plan. Most of the objectors are local residents. Given the size of our parish this is an overwhelming demonstration of opposition to this scheme,' said Janet Downes, local resident and organiser of the Chiltington Caviar Farm Action Group, 'In addition respected groups such as the CPRE (the Campaign for...
Read full release