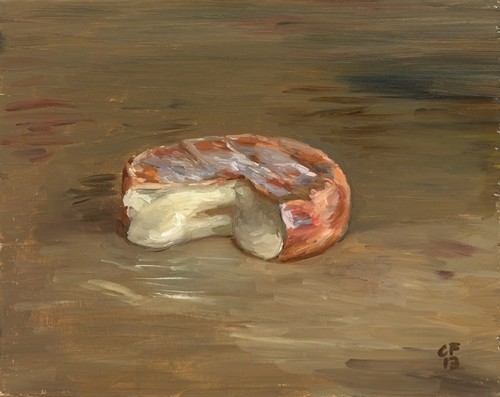 Internationally renowned artist, Christian Furr has turned his focus away from traditional portraits, and towards the strange beauty of the humble cheese.

The new collection, entitled 'The Humble Cheese' opens today, Friday 29 April 2016, at the Knight Webb Gallery, 54 Atlantic Rd, Brixton, SW9 8PZ and will be on display until Tuesday 31 May 2016.

Christian Furr, who was notably the youngest artist to be commissioned to paint an official portrait of Queen Elizabeth II, was inspired to begin this collection after painting a half bottle of gone off milk that was on a window ledge, in front of a beautiful decaying period 40's wallpaper in his Acme studio in 1992.

The artist has since painted...
Read full release