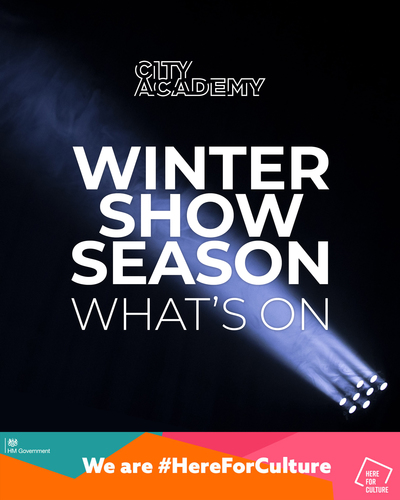 City Academy celebrates return to live performances in 2021

London, November 23 2021 - City Academy is live again! in 2021 and ready to spread cheer in person with over 20 shows from the acclaimed performing arts academy. This festive season sees a flurry of performances showcasing students' work in dance, acting and song.

"We are delighted to welcome back the audience to our shows. Our students have been working hard online and In-Studios in the last months and are really excited to showcase what they have been learning. This year, we have more than 20 shows programmed from 20th November to end December and I need to thank the fantastic production teams for the incredible effort in designing such a diverse program" .
Susan Young, Co-Managing Director, City Academy

Though operating during a pandemic has been typically challenging, City Academy has benefitted hugely from the continuing support of the Arts Council, in particular...
Read full release